‍In recent years, artificial intelligence (AI) has emerged as a game-changer in various sectors, including the design industry. AI tools, with their capability to automate and streamline workflows, are empowering designers to create jaw-dropping designs more efficiently. Here, we delve into the top 10 AI tools that will set you apart from the crowd and uplift your design game in 2023.
1. Adobe Firefly: The Future of Design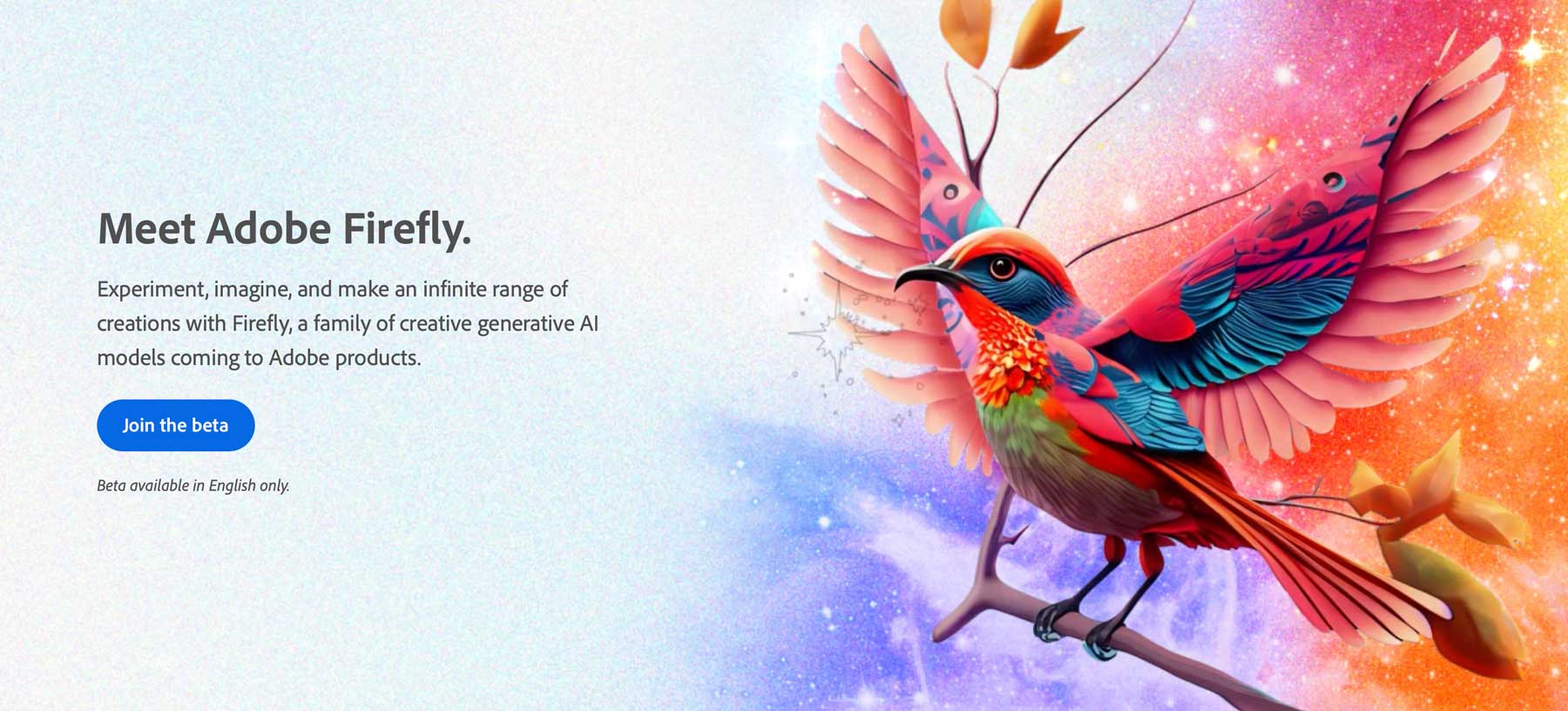 Adobe Firefly is a cutting-edge AI design tool that is part of Adobe's suite of innovative products. It's a collection of AI tools that can generate stunning text effects, transform text into images, and recolor vectors to create an array of color variations. This software is still in beta, but it's already making waves in the design community with its unique capabilities.
Key Features
Works seamlessly with Illustrator and Photoshop
AI-powered image design and enhancement
Text prompts for generating designs
Recolor SVGs with ease
Adobe Firefly has several standout features, like its text effect generator that can create a broad range of text effects from a simple text prompt. Another impressive feature is the text-to-image functionality, which uses natural language prompts to generate designs. However, to get the best out of these features, it's crucial to carefully consider your prompts.
Pricing
Adobe Firefly is available to subscribers of Adobe's cloud programs like Illustrator or Photoshop, starting at $20.99 per month.
2. MidJourney: Your AI-Based Art Companion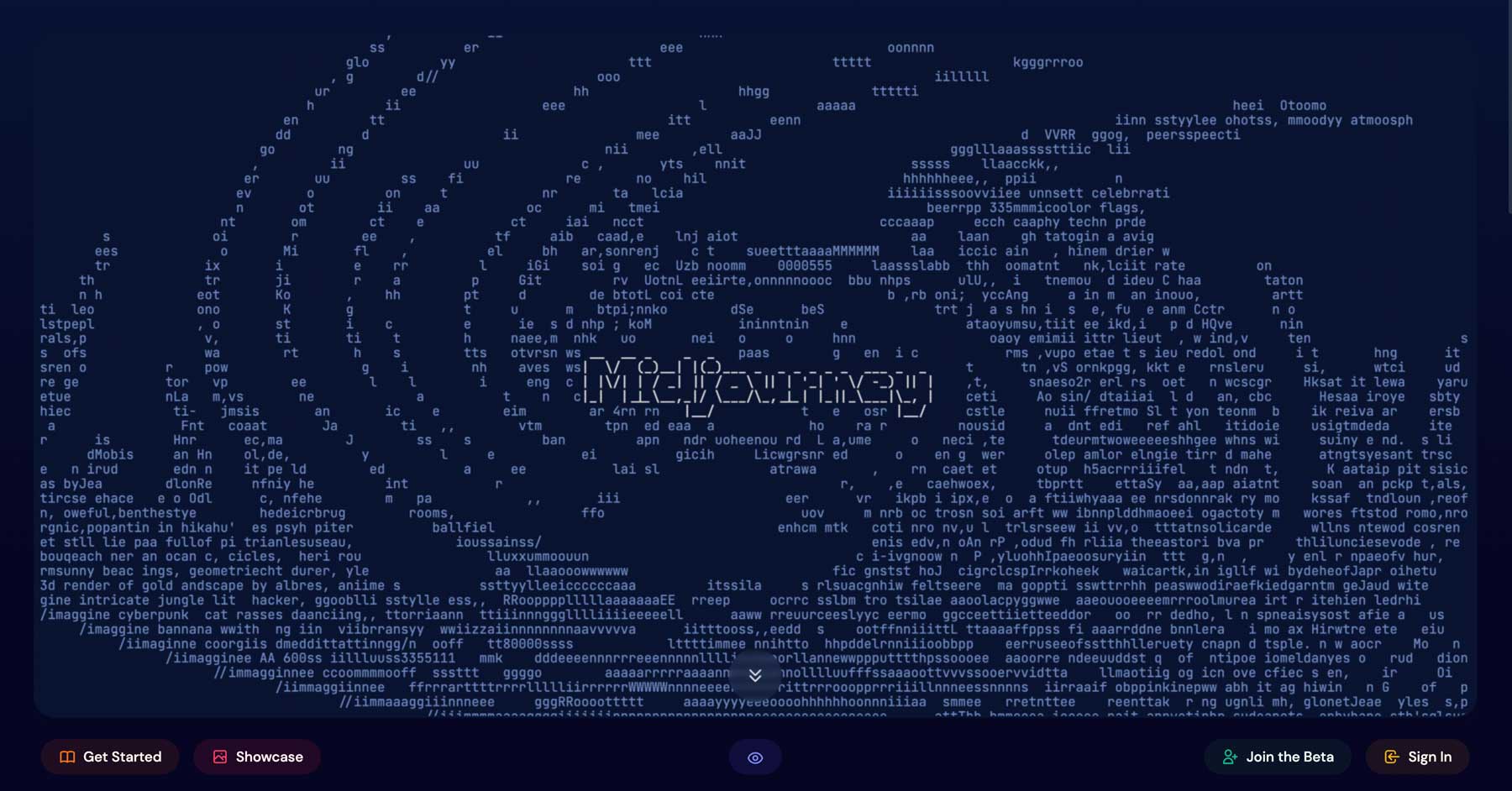 MidJourney is an AI design tool that stands out with its ability to produce AI-generated images with remarkable realism. It leverages a somewhat unique approach and can sometimes be messy, but the end results are often so realistic that they're hard to distinguish from images created by humans.
Key Features
Runs on the Discord server
Creates all types of images
Requires subscription for best results
MidJourney's AI capabilities allow it to create almost any image you can think of, from the simple to the stunning. However, using this tool requires a little patience, as it can get busy and may require subscription for certain features.
Pricing
MidJourney is free, with plans starting at $8 per month (billed annually).
3. Topaz Labs: AI-Powered Image and Video Enhancement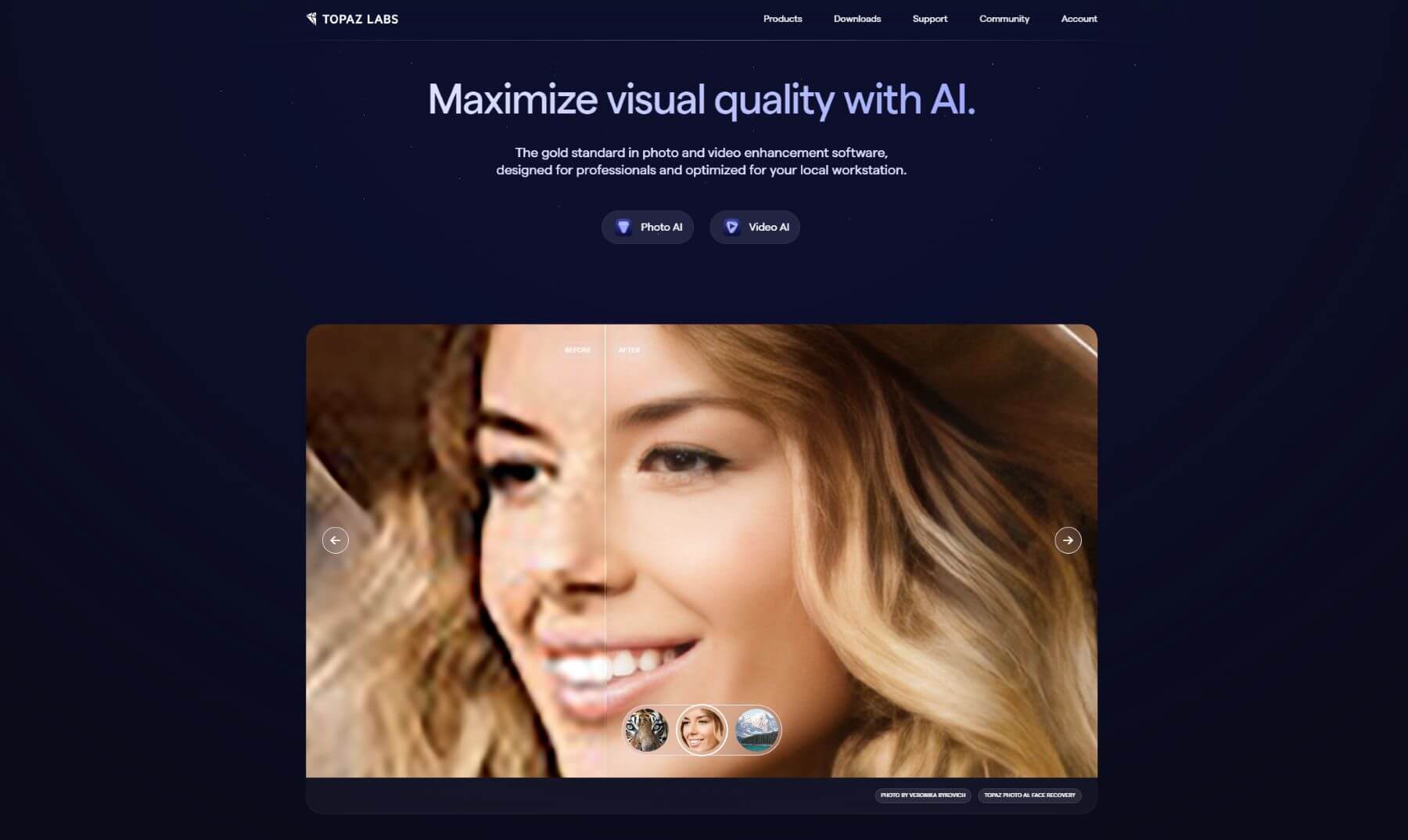 Topaz Labs is a software company known for its suite of AI-powered tools for editing images and videos. With its products like Topaz Photo AI and Topaz Video AI, you can enhance the quality of any image or video with stunning results at the click of a button.
Key Features
Easy-to-use AI-powered tools for enhancing images and video.
Increase image resolution up to 600%
All-in-one tool for upscaling, fixing noise and blur, sharpening, and enhancing color.
Automatically generates optimal image/video quality solutions.
Topaz Labs' suite of AI design tools is ideal for photographers, creatives, and hobbyists looking for a quick and easy way to enhance their photos and videos. If you want powerful results without having to use a complicated photo editing platform, this AI software might be the perfect fit for you.
Pricing
Topaz Labs offers a limited free trial and lifetime access to its AI tools starting at $119 for the Photo AI bundle and $299 for the Video AI bundle.
4. Khroma: The Color Palette Generator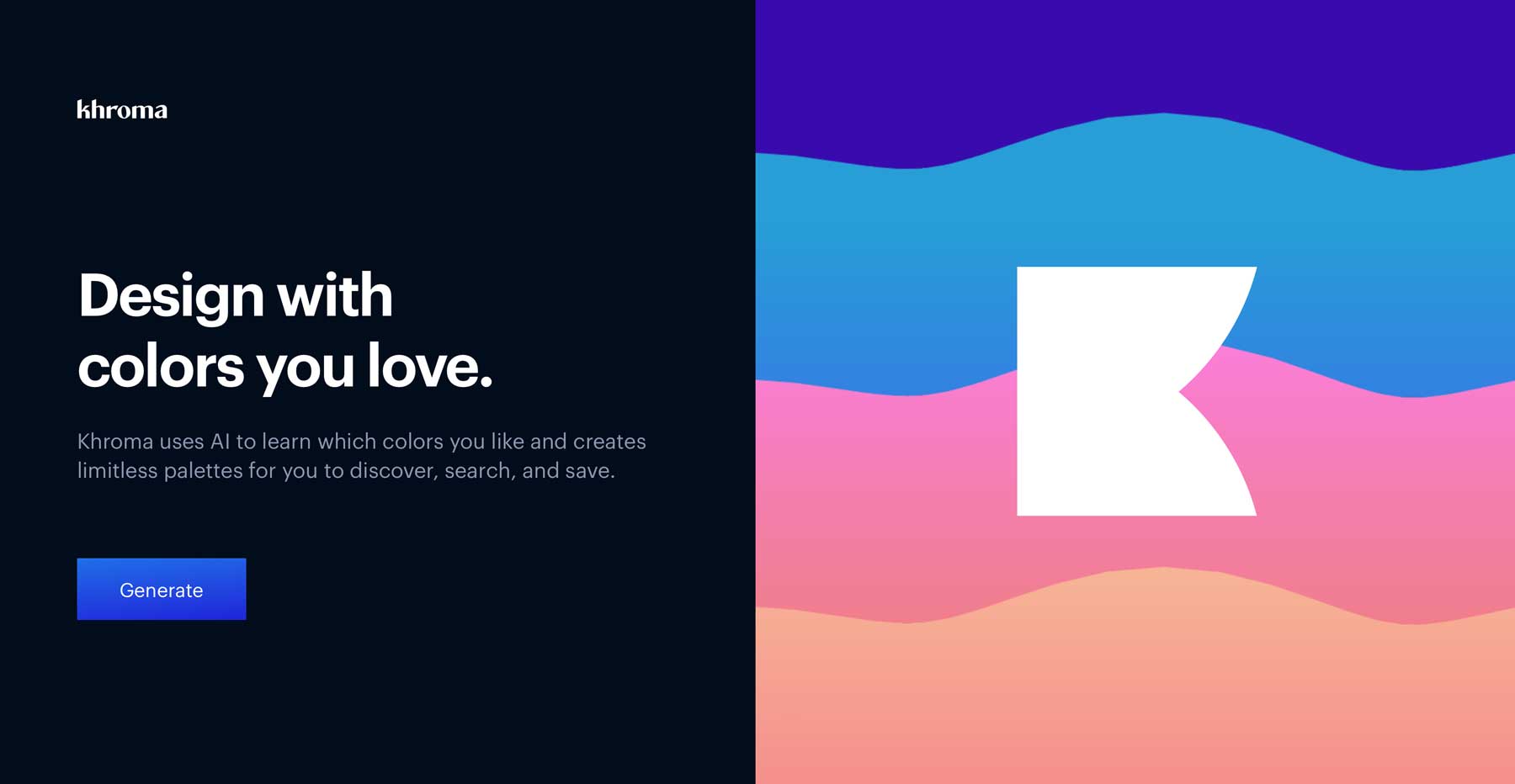 Khroma is an AI design tool that takes the guesswork out of color theory. It allows you to generate endless color palettes based on your color preferences, making it easier for designers to find the perfect color scheme for their projects.
Key Features
Generate endless color palettes
AI-generated images with your colors
Upload your own images and apply colors to them
Khroma has several standout features that make it an excellent AI design tool for designers. One of these is the SVG generator, which lets you see how your selected colors can enhance images. It also provides the hex codes for each color, allowing you to quickly implement your chosen color scheme in your designs.
Pricing
Khroma is free to use.
5. DreamStudio: Creativity Unleashed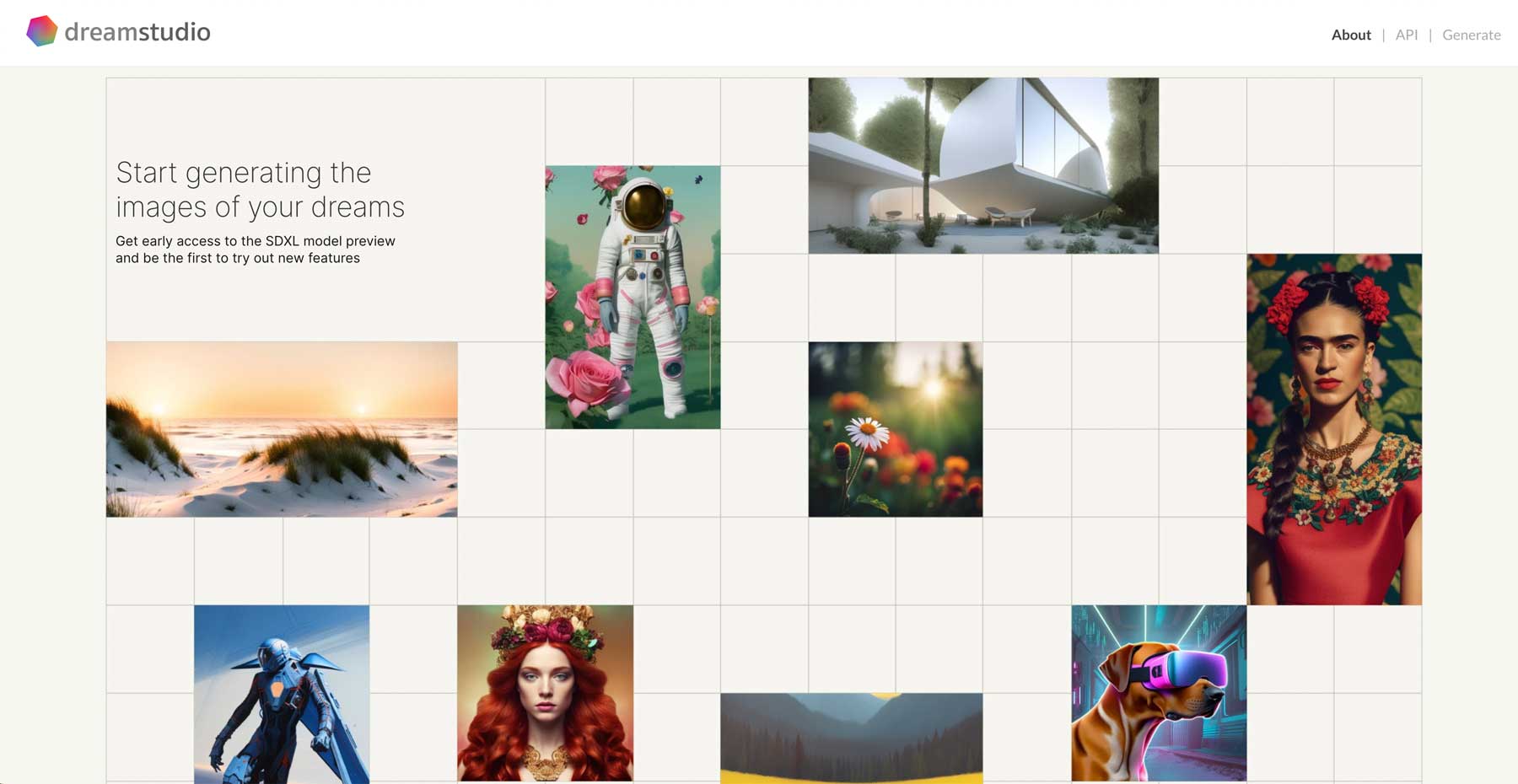 DreamStudio is an AI design tool built upon Stable Diffusion, an energy-based text-to-image model. It can create AI-generated images that range from photo-realism to art deco and everything in between. Its standout feature is the ability to edit images and upscale them using various photo-enhancing methods.
Key Features
Utilizes stable diffusion
Generate, edit, and download photos
Generates high-quality images in less than 2 seconds
DreamStudio has several style presets that allow you to generate different images. You can also upload your images and then enhance them with your prompts, a great feature for more detailed photos.
Pricing
DreamStudio is free, with 1000 credits available for $10.
6. AutoDraw: AI for Illustrators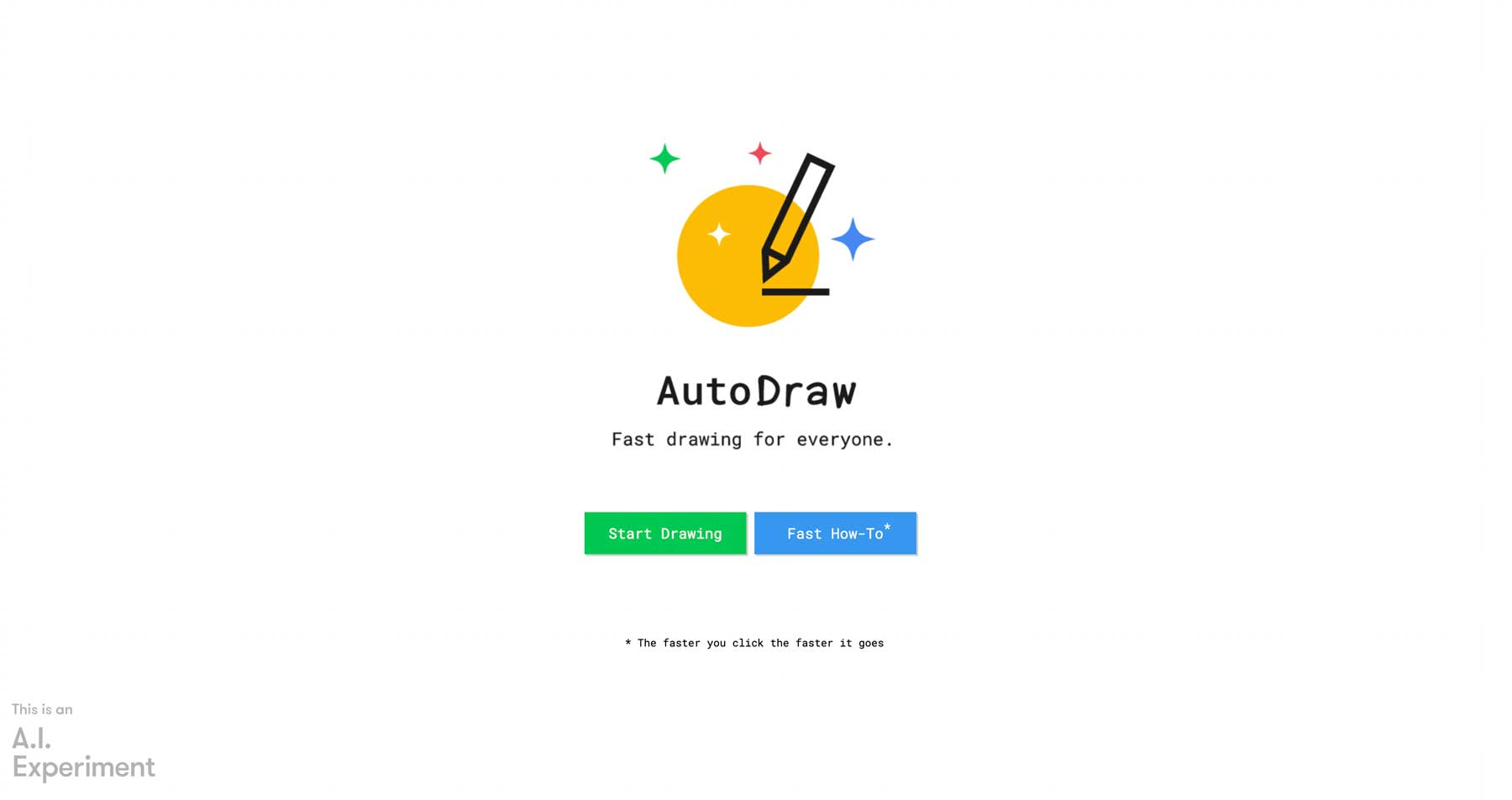 AutoDraw by Google is an AI design tool that uses machine learning to turn your basic designs into professional-looking graphics. It's a great tool for web developers and designers who aren't the best with illustrations.
Key Features
Extensive drawing tools
Turns your doodle into a work of art
Download art as a png
AutoDraw is versatile and can be used for various purposes. It really shines as an AI design tool for web projects, where its output can be used to create icons, adding visual appeal to otherwise unremarkable content.
Pricing
AutoDraw is free to use.
7. Looka Logo Maker: AI for Logo Design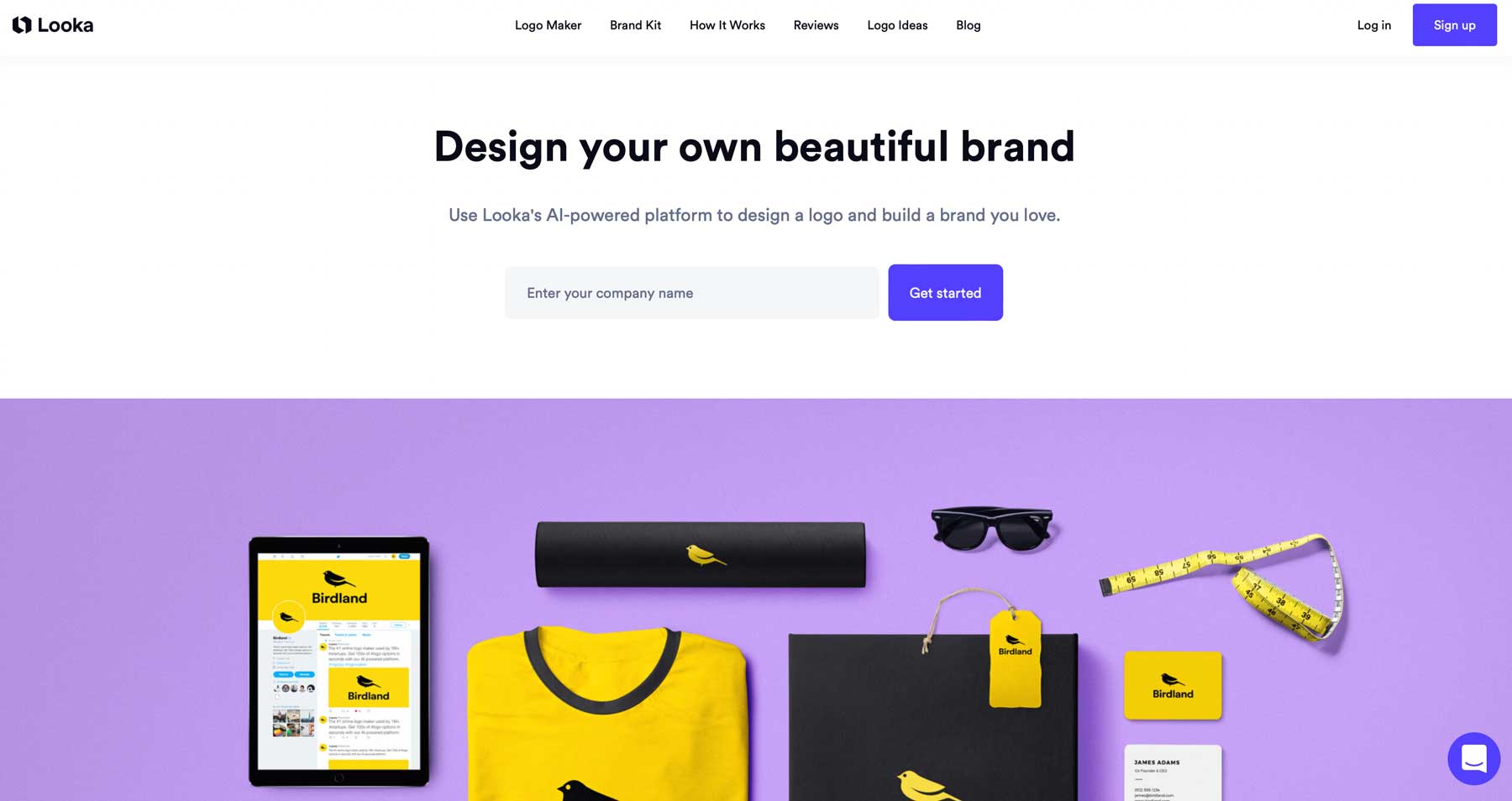 Looka Logo Maker is an innovative AI design tool for logo creation. It provides a user-friendly wizard that guides you through the process of creating a logo for your brand. You can customize your logo by specifying custom colors and fonts and selecting from a vast library of icons.
Key Features
Choose from dozens of logo concepts
Specify custom colors and fonts
Pick from hundreds of icons
Looka Logo Maker's user-friendly logo editor allows you to further adjust the layout, color palette, fonts, symbol, and other aspects to fine-tune the final design.
Pricing
Looka Logo Maker provides a high-resolution JPG of your logo for a one-time fee of $20.
8. Uizard: AI-Powered Web Design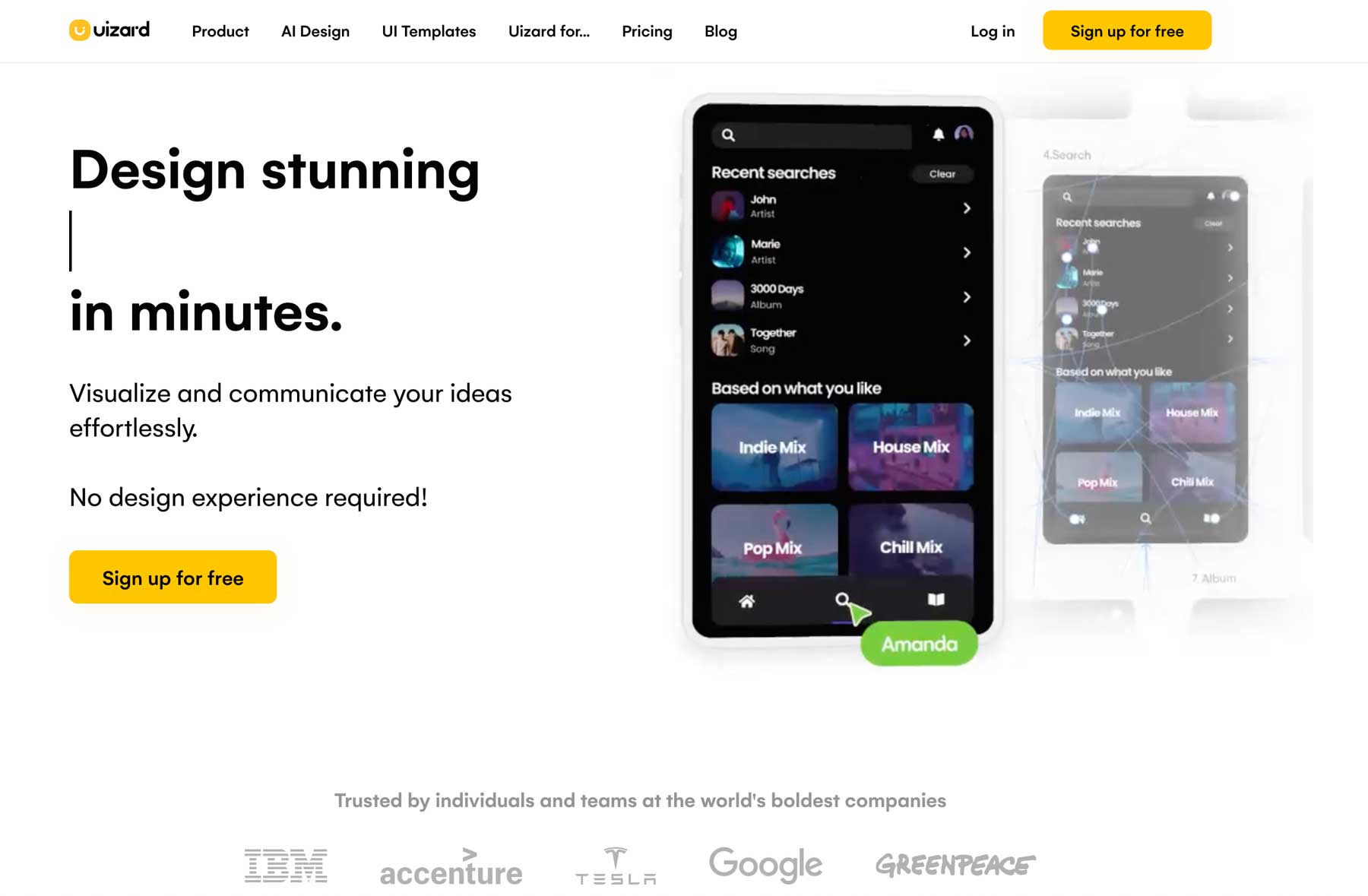 Uizard is an AI design tool that you can use to create web apps, mobile apps, websites, and desktop software with a simple drag-and-drop editor. It has hundreds of templates to choose from and even lets you upload a hand-drawn sketch, then convert it to a functional wireframe.
Key Features
Hundreds of templates to choose from
Create web pages, web apps, and more
Create a functional wireframe from a sketch or screenshot
Countless design elements
Easy drag-and-drop interface
Uizard's intuitive interface and useful AI design tools make it easy for even the most novice designers to create stunning websites or applications.
Pricing
Uizard is free, with plans starting at $19 per month.
9. Canva: AI for Graphic Design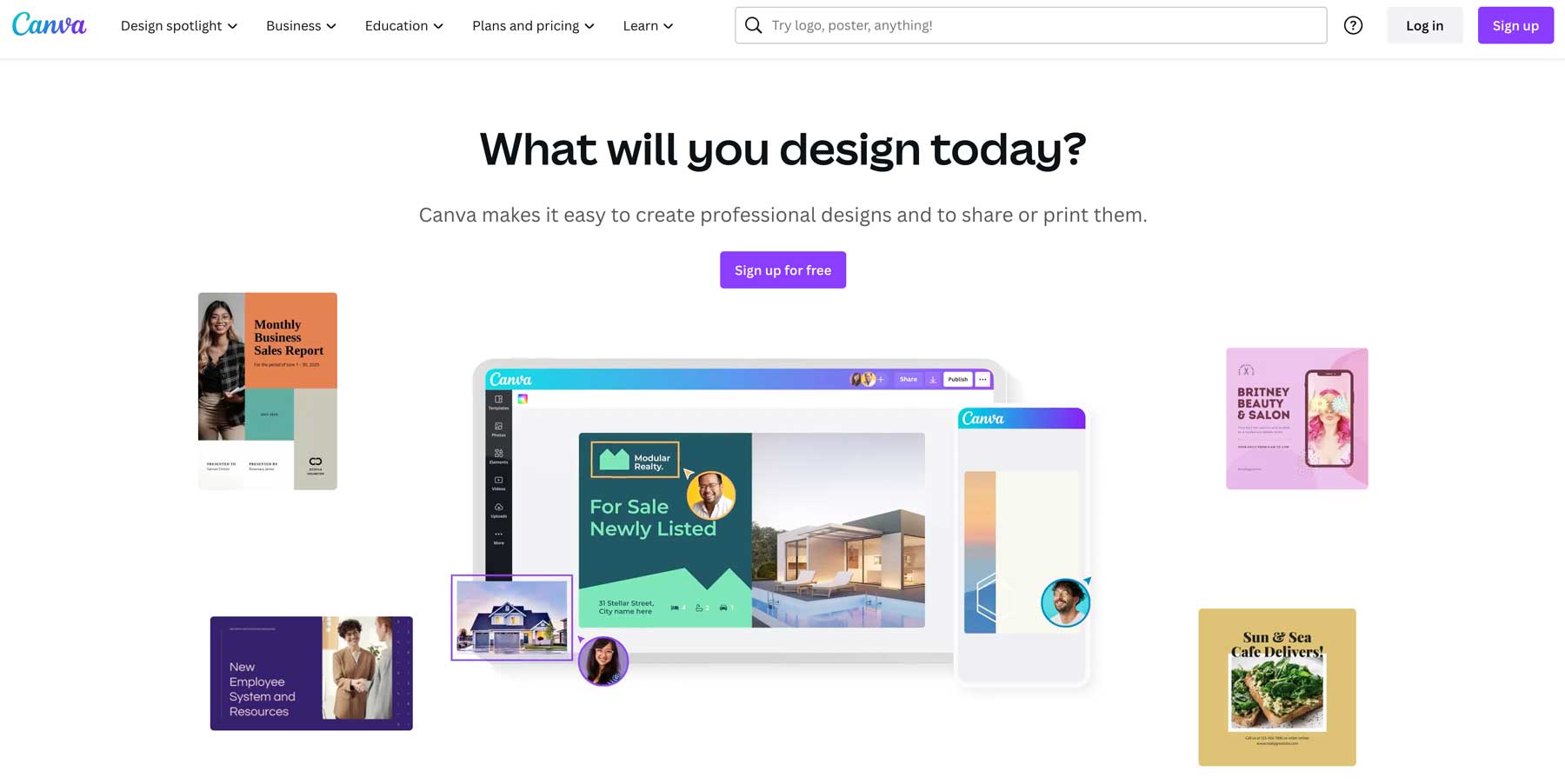 Canva is one of the most popular design tools available. It allows designers to create social media posts, videos, presentations, brochures, drawings, and more, thanks to a wide range of pre-designed templates, an intuitive drag-and-drop editor, and royalty-free images.
Key Features
Create graphics for multiple platforms
Tons of pre-made templates
Several AI design tools onboard
Drag-and-drop visual editor
Canva's user-friendly interface and AI-powered features make it a valuable tool for design projects.
Pricing
Canva is free, with pro plans starting at $119.99 per year, per person.
10. ChatGPT: Your AI-Based Art Companion
ChatGPT has recently gained popularity for its ability to transform text prompts into stunning artwork. This AI tool is perfect for designers looking for some unique and creative inspiration.
Key Features
Turns text prompts into stunning artwork
Generates high-quality designs in real-time
ChatGPT has the ability to interpret text prompts and generate designs that align with the given prompt. This makes it a valuable tool for designers looking to create original and captivating designs.
As we move further into the realm of artificial intelligence, these tools will continue to evolve and offer even more capabilities. So, whether you're a seasoned designer or just starting out, these AI tools can help you streamline your workflow, create stunning designs, and stand apart from the crowd.
FAQs
What is the best AI design tool?
Adobe Firefly stands out as the best AI design tool due to its robust features and seamless integration with Adobe's suite of design tools. Its AI capabilities allow for the creation of stunning designs from simple text prompts.
What is the most popular AI tool for digital art?
MidJourney has gained popularity as the premier AI tool for digital art due to its ability to generate stunning visuals based on text descriptions.
How much do AI design tools cost?
The cost of AI design tools varies widely. Some tools, like Canva and MidJourney, offer free plans, while others, like Adobe Firefly and Topaz Labs, require a monthly or one-time fee.
Can AI tools be used for graphic design?
Yes, AI tools like Canva and Adobe Firefly can be used to create stunning graphics for a variety of platforms, including social media, websites, and print materials.
What is the best AI tool for UX design?
Canva is considered the best AI tool for UX design due to its intuitive interface, extensive library of templates, and user-friendly features.
Will AI replace designers?
While AI can automate and streamline certain design tasks, it's unlikely to replace designers completely. Designers bring a unique blend of creativity, critical thinking, and human touch that AI cannot replicate. Instead, AI is likely to augment and assist designers in their work, improving efficiency and expanding creative possibilities.
What is the best AI tool for logo design?
Looka Logo Maker is the best AI tool for logo design. It provides a user-friendly wizard that guides you through the process of creating a logo for your brand. You can customize your logo by specifying custom colors and fonts and selecting from a vast library of icons.
How can AI tools be used in web design?
AI tools like Adobe Firefly and Uizard can be used to streamline the web design process. These tools can help designers create stunning websites and web apps more efficiently by automating certain tasks and providing a range of design templates and elements.
What is the best AI tool for beginners?
Canva and DreamStudio are great AI tools for beginners. These tools offer user-friendly interfaces and a range of features that make it easy for even novice designers to create stunning designs.
By embracing these AI tools, designers can streamline their workflows, automate repetitive tasks, and enhance their creativity. As AI continues to evolve, we can only expect these tools to become even more powerful and indispensable in the design industry.