In today's finance world, AI tools are changing the game, making tasks like data analytics, budgeting, and accounting easier and quicker. This post unveils the top 10 AI tools of 2023, helping you save time, cut costs, and stay ahead. Dive in to reap the benefits!
1. Datarails FP&A Genius
CFOs and FP&A analysts will find Datarails a game-changer. Known for automating manual work and allowing finance professionals to concentrate on their strategic value, Datarails has further enhanced its offerings with the introduction of FP&A Genius, an AI tool that readily answers 'what if' and scenario questions, reducing the time taken to provide accurate responses.
Distinguishable Features of FP&A Genius:
Real-time data connectivity ensures decisions are based on the most precise and current information.
A single source of truth can be derived from FP&A Genius, as it integrates all of the company's finance data and tools.
Unlike other AI programs, Datarails' chatbot guarantees secure data based on verified and secure sources.
As part of the responses, FP&A Genius offers dashboards and visuals, facilitating easy reporting to management.
Pricing: FP&A Genius is part of the complete Datarails software package, with pricing varying based on customized options.
2. Domo
For data analysis and integration, Domo has been a market leader since its inception in 2010. It specializes in integrating data from various sources, merging them into a unified, user-friendly dashboard designed for business decision-makers.
Distinguishing Features of Domo:
It aggregates data from different apps and finance tools into a single dashboard, making data more accessible and actionable.
Domo's simple-to-use dashboard is designed for all team members, offering advanced capabilities for quick response to business needs.
Domo is committed to empowering employees to make smarter and more strategic decisions, rather than replacing them.
Pricing: Domo offers customized pricing based on the amount of data and the number of users.
3. Booke.AI
Booke uses AI to automate bookkeeping for finance teams, fixing uncategorized transactions and coding errors, simplifying communication with clients, and automating more of your work.
Key Features of Booke.AI:
Effortless month-end close with advanced error detection technology.
Streamlined client communication through a user-friendly portal.
AI-driven categorization improves accuracy over time and speeds up transaction categorization.
Two-way integrations with key bookkeeping software like Xero, QuickBooks, and Zoho Books.
Real-time data extraction from receipts, even in bulk.
Pricing: Starts at $9 per month per user.
4. Rebank
Rebank is an advanced financial and legal database that uses AI to categorize transactions based on country and currency. It takes care of the finance and tax regulations involved when dealing with international transactions, ensuring strict adherence to these regulations for each jurisdiction.
Key Features of Rebank:
Seamlessly connects and manages your CRM, billing, and contract data.
Efficiently handles your revenue recognition with ease.
Accelerates the time to close.
Pricing: Rebank offers a free version and different pricing options for companies.
5. Nanonets Flow
Nanonets Flow is an innovative platform that uses AI to make finance tasks easier. It helps finance professionals by automating complex processes, so they can focus on making important decisions and growing their business.
Key Features of Nanonets Flow:
Processes invoices 10 times faster.
No fees for Automated Clearing House (ACH) or card payments.
Pricing: "Pay as You Go" option or $499+ for "Pro" Package.
6. Planful Predict
Like FP&A Genius, Planful Predict is a tool for high-level CFOs and CEOs. It helps in making more accurate and fast decisions, as it takes the place of time-consuming number-crunching and reporting.
Key Features of Planful Predict:
Predict: Signals empowers users to take corrective action by surfacing variances and anomalies in data with AI-driven anomaly detection.
Pricing: Planful Predict is part of Planful's platform and yearly contract. Customized quotes are available.
7. Trullion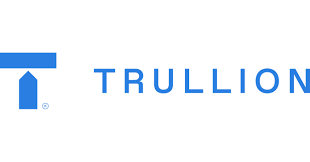 Trullion uses AI to connect structured and unstructured data together into one platform. This allows finance teams to minimize cost inefficiencies, ensure up-to-date compliance, and save time through automating the accounting process.
Key Features of Trullion:
Access all your data sources in a single location.
Effortlessly compare transactions or supporting documents from anywhere, at any time.
Extract essential data from lease contracts, regardless of their format and effortlessly generate audit-ready reports.
Seamlessly connect and manage your CRM, billing, and contract data.
Pricing: Starting price of $3,000 per year.
8. Morphlin
Morphlin is an AI-based tool designed to empower traders by providing them with effective lending strategies, grid strategies, and signal push notifications in real-time across markets and exchanges.
Key Features of Morphlin:
Modern Morphing Techniques
Images that transition smoothly
Real-world aesthetics
Pleasant user interface
Numerous Image Editing Options
9. ZeroTax AI
ZeroTax.ai is transforming the tax landscape and making the lives of taxpayers easier. ZeroTax.ai is an innovative platform that leverages AI algorithms to streamline the tax compliance process.
Key Features of ZeroTax AI:
Automated Tax Intelligence
Streamlined Process for Filing Taxes
Instantaneous tax computation
Monitoring and Reporting on Compliance
Customized Tax Planning Advice
10. Stocknews AI
Stocknews AI is a website that provides real-time financial news and analysis to investors and traders.
Key Features of Stocknews AI:
AI-powered stock news summarization – Summarizes latest news for stocks.
Sentiment analysis – Analyzes sentiment in news articles (positive/negative).
Price movement prediction – Predicts if stock price will go up or down based on news.
Customizable watchlists – Users can customize watchlists to track specific stocks.
Daily email digest – Daily summary email of important news for your watchlisted stocks.
Conclusion
The finance sector is increasingly adopting artificial intelligence to streamline operations, unlock insights and mitigate risks. The AI tools highlighted in this post showcase some of the top capabilities and use cases of AI in finance today. From enhancing customer service through chatbots to fraud detection using machine learning, AI is transforming legacy finance processes. As these technologies continue to advance, we can expect AI to become integral to all aspects of finance. Companies that strategically leverage these solutions will be able to increase productivity, make better decisions, and future-proof their operations. With thoughtful implementation, AI tools have immense potential to drive the next wave of innovation in the finance sector, addressing the ever-evolving needs of businesses and consumers. The future looks promising for this symbiosis of AI and finance.